Overview
This section will show you how to attach your mug to your profile, and the work you do in Divvy.
The Divvy Details
Setting up your personal Divvy profile is a breeze. To get to your My Profile page within Divvy, click on your name in the upper right-hand corner of the platform, then select My Profile.
This will take you to your My Profile section where you can tweak your General Settings, view your Calendar Access privileges, and adjust the recent activity and email notifications you receive from DivvyHQ.
Since profile photos (avatars) are used throughout the application, it's a good idea to add a photo for yourself. Go to the General Settings tab and click Change Your Photo, if you haven't add a picture before, or Upload Photo if you want a fresh look. Note: ideal size is 200px X 200px.
This will bring up an overlay asking you to Choose File. Choose the perfect picture that represents you and all your beauty, and open/upload.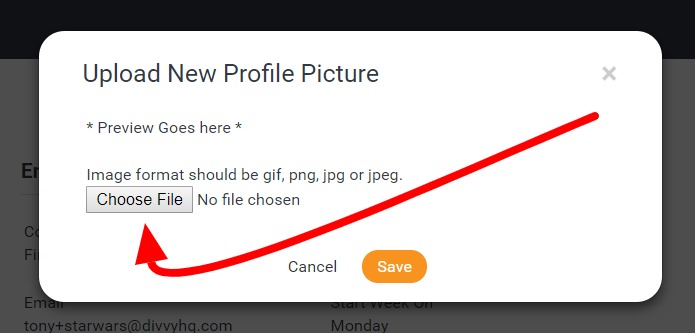 Once the photo has been uploaded, a crop tool will allow you to click, drag and resize the image until you get it just right.
When you're satisfied, hit SAVE.